Here are some of the movies opening tomorrow:
New version of the Stephen King novel that ruined clowns for our birthday parties.
Director: Andy Muschietti
Stars: Bill Skarsgård, Jaeden Lieberher, Finn Wolfhard, Sophia Lillis
Rotten Tomatoes: 89%
I will go see this tonight. Review Incoming.
When the first plane hits the World Trade Center, five elevator passengers find themselves trapped.
Director: Martin Guigui
Stars: Charlie Sheen, Whoopi Goldberg, Gina Gershon, Luis Guzmán
Rotten Tomatoes has no score yet. Not looking good when that happens.
A single mom has her life change unexpectedly when she allows three young men to move in with her.
Director: Hallie Meyers-Shyer
Stars: Nat Wolff, Reese Witherspoon, Lake Bell, Michael Sheen
Rotten Tomatoes: 28% No one is saying much nice about this one.
In Limited Release:
An Oxford PhD student, finds herself unable to build new memories following an experiment to generate and travel through a wormhole.
Director:Keir Burrows
Starring: Yaiza Figueroa, Philippa Carson, Tom Barber-Duffy
Rotten Tomatoes: 92% I've been hearing a lot of buzz about this one, but haven't been able to find it playing anywhere. If I do, I'll probably go see it and let you know if it's worth looking for.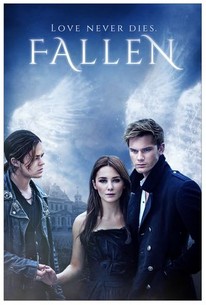 A young girl finds herself in a mysterious reform school after therapy since she was blamed for the death of a young boy.
Director: Scott Hicks
Starring: Addison Timlin, Jeremy Irvine, Joely Richardson
Rotten Tomatoes: No score. This was pushed back from last fall, which does not look promising.
A more complete list of releases shall be found here